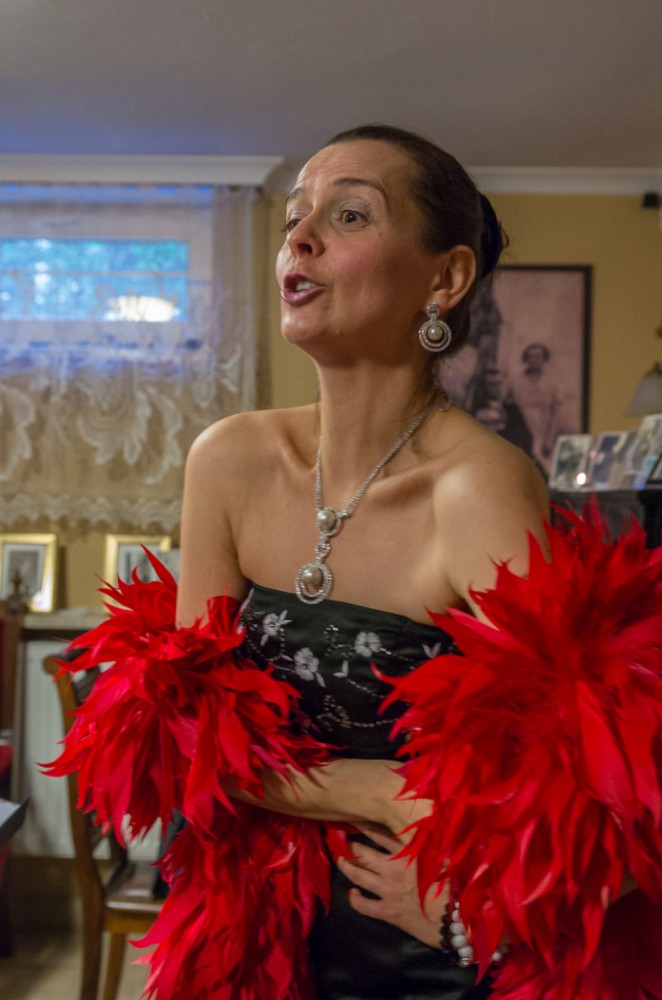 Jakie jesteśmy, my, kobiety? Dobre pytanie… Może chociaż częściowo uda się znaleźć odpowiedź na to pytanie dzięki utworom tworzącym program tego koncertu. Zostaną w nich przywołane bohaterki piosenek, operetek, oper i utworów literackich. Przyjrzymy się różnym kobiecym osobowościom, pozastanawiamy, przeanalizujemy… A wnioski? Może uda się je wyciągnąć, ale żeby to było możliwe, trzeba posłuchać naszego koncertu. Dopiero wtedy dowiemy się, czy w ogóle jest odpowiedź na to pytanie. W programie koncertu znajdą się m.in. arie: Carmen, Adeli, Halki, słynna aria "Co się dzieje", "Libiamo" oraz pieśni: "Groźna dziewczyna", "Prząśniczka", "Funiculi funicula". W koncercie znajdzie się również miejsce na wspaniałą muzykę skrzypcową. Wystąpią: Liza Wesołowska – śpiew solowy, Natalia Serweta – skrzypce oraz Izabela Wilczak – akompaniament i prowadzenie koncertu.

Spotkanie jest realizowane w ramach projektu "Prowadzenie działań wspierających edukację kulturalną oraz popularyzację dziedzictwa historycznego Wołomina".
Serdecznie zapraszamy 22 kwietnia 2017 r. o godzinie 18:00. Relacja
Dodano 25.03. 2017 r.